My Favorite Apps for Instagram
Instagram is such a great platform to express yourself and build your own brand. A lot of us want an aesthetically pleasing Instagram, and today I'm sharing with you the apps I use to create a feed I love. I use apps not only to edit my photos, but to plan out my Instagram posts as well!
Photo Editing
Starting with how I edit my photos, my absolute favorite editing app is VSCO.
VSCO allows you to make any edits; exposure, contrast, saturation etc. After using VSCO for years, I found that I like to double filter my photos using the A6 and A4 filters. I will adjust the intensity of each filter and play with the other features until I'm happy with the result.
Here's an overall example of my editing process: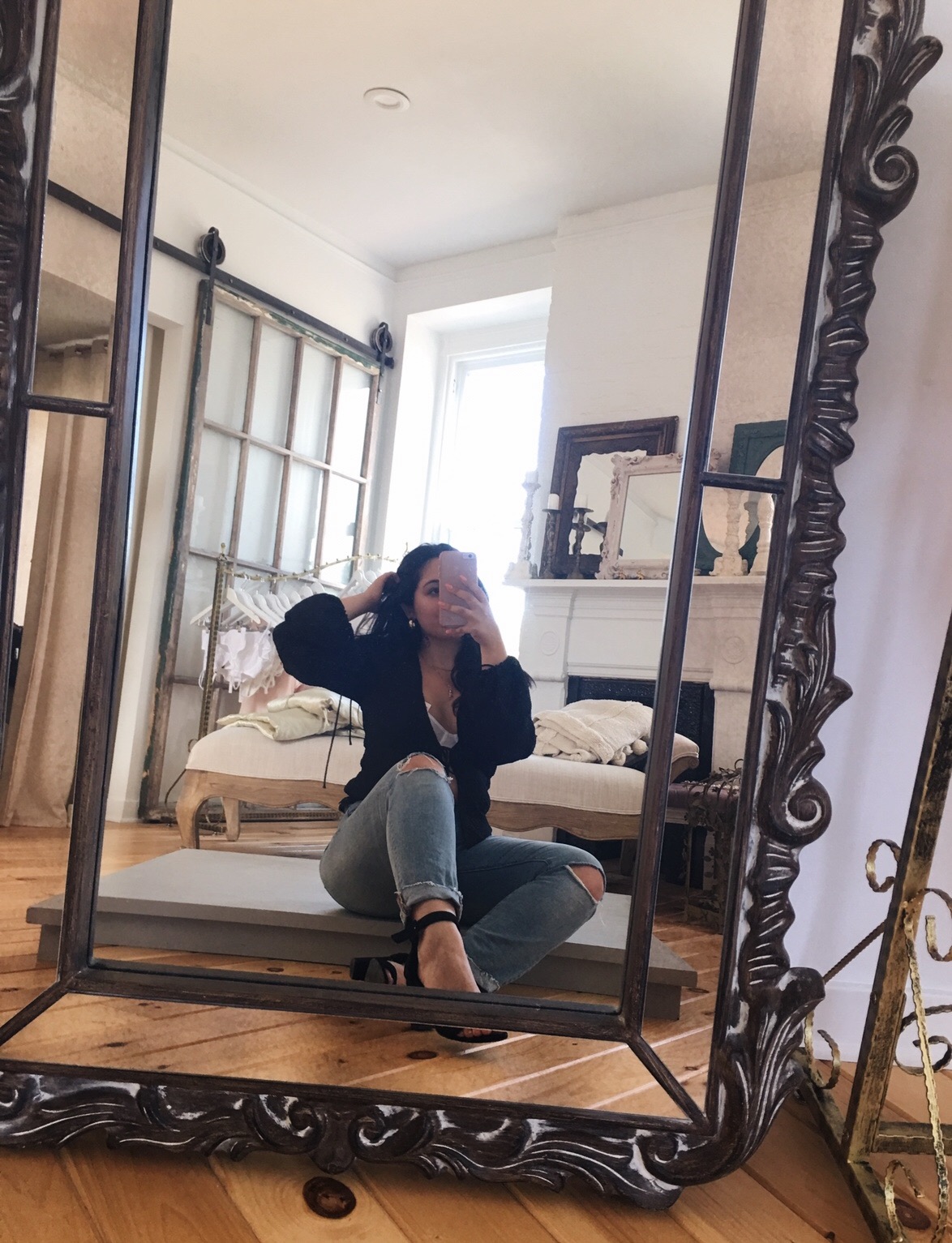 Snapseed is another app I use to edit Instagram photos. I use this app for just one thing; to brighten whites and only when I really need it. For example, if I take a photo in front of a white wall and the color of the wall is a little too warm, I will use this tool.
For this step, when you open the app navigate to Tools > Selective and tap on the area you want to be a brighter white. Scroll down to Saturation and adjust it to your liking.
Photo Planning
Planoly is one of my favorite apps. It allows you to plan out your Instagram grid and schedule posts. Below I've included a list of all Planoly has to offer. I highly recommend this app to anybody that has a passion for Instagram! You have full control with this app and it makes everything so much easier.
This is what my grid currently looks like! Follow me on instagram @ginaungarino. What is your instagram handle? I'd love to check out your feed!